Duration : 3 Years
College :
Regional Institute of Polytechnic Studies, Vatika
Regional Institute of Polytechnic Studies, Pratapgarh
Regional Institute of Polytechnic , Chaksu
Regional College of Polytechnic , Vatika

Campus :  Vatika, Chaksu, Peetal Factory  Campus in Jaipur, Kotputli, Pratapgarh
College and Course Approved by : All India Council for Technical Education, Govt. Of India
Degree Awarded by : Board of Technical Education, Jodhpur
Admission criteria : Admission will be made as per the eligibility & reservation criteria, notified by BTER, Jodhpur
Further Information :
Tel:+91-141-4098900 , 6502060, 2202684, 5144026, 2281358

Help Line No.: 902 442 2444
Fax:+91-141-2206436
E-mail: info@deepshikha.org

Aims of the course :
One of the challenges for the 21st century is to reduce the level of the harmful emissions that are thought to be responsible for climate change. Civil engineering is a relevant stream in engineering, looking to the fast growing Indian economy which is possible only by developing qualified professional in the field of CIVIL Engineering.

Eligibility :
Passed 10th std / SSC examination
Obtained at least 35% marks at the qualifying examination.

Career Opportunities :
Relastate Companies, Various govt. Project like bridge construction, rail project, higways, dams constructions etc.. CIVIL Engineers also find employment in the government sector in the various PWD, CPWD as well as infrastructure project etc.. Some graduates also go on to study at postgraduate's level.
Sarosh Khan
Company: Sahasra Group Batch: B.Tech. (EC)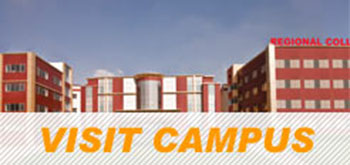 Recently Deepshikha College organized a grand Orientation Program for its first year MBA students at Hotel Golden Tulip. The event marked the