Duration : 3 Years

College :
Regional Institute of Polytechnic Studies, Vatika
Regional Institute of Polytechnic Studies, Pratapgarh
Regional Institute of Polytechnic , Chaksu
Regional College of Polytechnic , Vatika
Regional Polytechnic College, Kotputli

Campus :  Vatika, Chaksu, Peetal Factory  Campus in Jaipur, Kotputli, Pratapgarh

College and Course Approved by : All India Council for Technical Education, Govt. Of India

Degree Awarded by : Board of Technical Education, Jodhpur

Admission Criteria : Admission will be made as per the eligibility & reservation criteria, notified by BTER, Jodhpur

Further Information :
Tel:+91-141-4098900 , 6502060, 2202684, 5144026, 2281358
Fax:+91-141-2206436
E-mail: info@deepshikha.org

Aims of the course :
One of the challenges for the 21st century is to reduce the level of the harmful emissions that are thought to be responsible for climate change. To achieve this, while at the same time maintaining our present standard of living requires more efficient generation, distribution and use of energy. Electrical energy is clean at the point of use, but care still need to be taken in its generation and use, it harmful emissions are to be reduced. The efficiency of many industrial processes can be improved by more then 50% by using modern electrical machine drive systems. These drive systems utilize high efficiency electrical machines, power electronics, digital signal processing, sensor and communication to achieve this improved efficiency. Electric power generation from renewal sources places new demand on the power system that it distributes to customer in areas such as graduates from electrical engineering programme contribute.

Eligibility :
Passed 10th std / SSC examination
Obtained at least 35% marks at the qualifying examination.

Career Opportunities :
Manufacturers of electrical equipments, Industrials Machinery and professional and scientific instruments company, communications and utilities firms, manufactures of aircraft, computer firms etc. Electrical Engineers also find employment in the government sector in the various electricity boards, and in the armed forces as well. Some graduates also go on to study at postgraduate's level.
Sarosh Khan
Company: Sahasra Group Batch: B.Tech. (EC)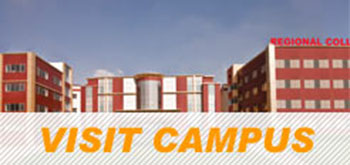 Recently Deepshikha College organized a grand Orientation Program for its first year MBA students at Hotel Golden Tulip. The event marked the