Separate boys & girls hostels are available in our campus. Priority given to the outside students & who apply by admission deadline as decided by the college. Hostel has single, double & triple sharing bedrooms equipped with bathrooms and toilets. Each bedroom is fully furnished & included bed, mattress, study area and cloth storage space.
Each hostel block has a telephone in the lounge. Residents can receive incoming calls and access all internal extensions within the college campus free of charge. There
The management of the hostel is co-ordinated by the team of wardens. The hostel provides the students an atmosphere much like a home away from home. It provides them with all the facilities which help[ them to become familiar and comfortable with the new environment. There are separate hostel buildings for boys and girls.
The hostel facility, ensures hygienic and healthy surroundings with clean and airy rooms, modern facilities such as hot water, generators, internet facility, round the clock telephone facility, T.V. room , guest room, sick room etc and above all a friendly, always ready to help staff.
To keep the atmosphere lively and to develop bounding between students fresher's party, farewell party, celebrations of different festivals, birthdays are organized as a regular feature.
For physical fitness there are volleyball, basketball sports available for students.
A well organized college mess takes care of well planned healthy diet in a hygienic area.
The campus being situated at the outskirts of the city, the evenings are pleasant, very relaxing and secure.
Sarosh Khan
Company: Sahasra Group Batch: B.Tech. (EC)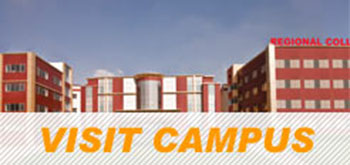 Recently Deepshikha College organized a grand Orientation Program for its first year MBA students at Hotel Golden Tulip. The event marked the