Duration : 3 Years

College :
Regional Institute of Polytechnic Studies, Vatika
Regional Institute of Polytechnic Studies, Pratapgarh
Regional Institute of Polytechnic , Chaksu
Regional College of Polytechnic , Vatika

College and Course Approved by : All India Council for Technical Education, Govt. Of India

Degree Awarded by : Board of Technical Education, Jodhpur

Admission Criteria : Admission will be made as per the eligibility & reservation criteria, notified by BTER, Jodhpur

Further Information :
Tel:+91-141-4098900 , 6502060, 2202684, 5144026, 2281358
Fax:+91-141-2206436

E-mail: info@deepshikha.org

Aims of the course :
Mechanical Engineering plays a vital role in manufacturing & technological advancement.This programe provides the strong academic engineering education required to equip you with the board range of skills a mechanical engineers needs in order to meet the challenges of a diverse range of careers both at home and abroad.
A Mechanical Engineering degree will allow you to develop a fundamental understanding of mechanical engineering principlesby studying engineering sciences and mathematics and learning to apply them to real engineering problems.You also gain a wide range of transferable skills which gives you the confidence and background to begin your career in engineering.
Eligibility :
Passed 10th std / SSC examination
Obtained at least 35% marks at the qualifying examination.
Career Opportunities :
Mechanical Engineers find employments opportunities in the diversified branches of the mechanical field.They are employed in many types of manufacturing fabrication,Research and Development and Service Industry Power Plants,Manufacturing Industries e.g.Materials,Refined Metals etc. 
Sarosh Khan
Company: Sahasra Group Batch: B.Tech. (EC)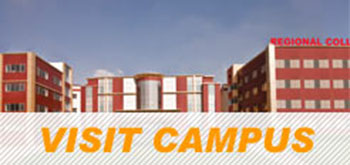 Recently Deepshikha College organized a grand Orientation Program for its first year MBA students at Hotel Golden Tulip. The event marked the
Deepshikha College feels proud to share that Dr. Anshu Surana, Chairperson of University of Technology and President, Deepshikha Kala Sansthan, has been
Deepshikha College along with University of Technology have joined hands with Edrupt to introduce cutting-edge Diploma and Certificate courses in Digital Marketing.