'All work and no play makes Jack a dull boy.'
A very true saying we have been listening since kindergarten. Sports and physical education is an important part of everyone's life. Fitness is dear to every individual present in here. In our institution Physical training and sportsmanship is worshipped. We encourage all our students to get involved into games and extracurricular activities and participate as much as they can so they can develop their skills and personality.
Our colleges offers all kinds of outdoor and indoor games like basketball, volleyball, football, cricket, badminton, chess and table tennis. Our college team represents our college at many reputable fests and accomplishes victory. In order to motivate students an indoor gymnasium is also provided with well equipped machines and a trainer to give them the correct direction.
We even provide our students a platform to participate in all kind of sports by organizing a sports week and events and students actively take part and come forward to take an initiate in such programs. We even invite other colleges to inspire our students and make a competitive level and take part in inter college fest and even we send our students to represent our college as well.
Sarosh Khan
Company: Sahasra Group Batch: B.Tech. (EC)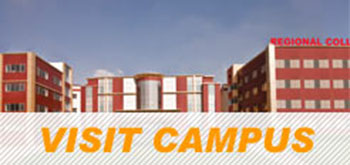 Recently Deepshikha College organized a grand Orientation Program for its first year MBA students at Hotel Golden Tulip. The event marked the