When a student completes his/her schooling it is important that at such an adoloscent age the environment of education that is given to the pupil is rich in values, engagement, participation and learning that is beyond the books. Deepshikha Santhan that proudly runs one of the best BCA college  in India has a very strong reason that is more of an inspiration as to Why it is important to have an effective yet challenging  Bca courses in India. The real motivating factor why Deepshikha Sansthan came out with this initiative to come up with its own  Bca colleges in Jaipur is because there was a huge requirement of under graduate campus which was of a state of the art technology campus that inspires the young budding students to engage in excellence and become leaders of tomorrow and create roadmaps for others to follow. Not only students but also many ranking agencies worldwide have ranked BCA college under the huge educational ambit formulated by Deepshikha Sansthan as one of the most prestigious  BCA colleges in India and preferred campus to be in by many students that have learnt how to make learning effective yet enjoyable in a mixed and innovative blend that involves both fun with quality education that has chapters along with value system development and upliftment.
Eligibility
Candidate must have secured at least 48% or more (minimum pass marks for SC/ST Candidates) in 10+2 examination with compulsory of Computer or Science and  math.
Degree by: University of Rajasthan
RELATED INSTITUTE:
Deepshikha College of Technical Education
Sarosh Khan
Company: Sahasra Group Batch: B.Tech. (EC)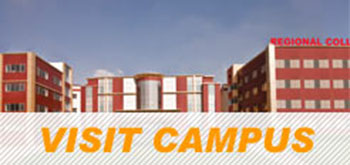 Recently Deepshikha College organized a grand Orientation Program for its first year MBA students at Hotel Golden Tulip. The event marked the
Deepshikha College feels proud to share that Dr. Anshu Surana, Chairperson of University of Technology and President, Deepshikha Kala Sansthan, has been
Deepshikha College along with University of Technology have joined hands with Edrupt to introduce cutting-edge Diploma and Certificate courses in Digital Marketing.